Gamerscore League 2020: Duos - Sign-Up Now!

Written Wednesday, February 05, 2020 By Alan Pettit

View author's profile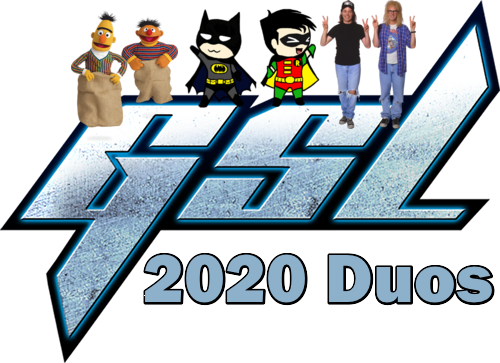 It's that time of year again... announcing the 2020 edition of XBA's Gamerscore League Tournament!

This tournament will feature standard GSL rules but will see which 2-person team can accumulate the most Gamerscore during the scoring dates; the team with the highest cumulative GS gained during the competition period wins. The competition begins on March 1st at 12 am EST and will run up to March 29th at 6:00 pm EST.

Awards!
Bonus Prizes!
Bonus, Randomly Drawn Game Prizes x4*
*Please note that the randomly drawn game-prizes will be from a participant pool who each scored 5000+ during the tournament. Also, please take note that game-prizes will be of a physical copy and the base edition of the game released in 2019 or 2020, thus far.

Participation Requirements: Thread
Looking For Teammates: Thread
Signups: Thread
Discussion (and Civilized) Trash Talk Thread: Thread
GSL 2020 Tracker: Thread
---
---